images Disconnect from Desire
Album: Disconnect From Desire
Bump
This is a supporting thread to the "Want to File I-485 without Current Priority Date? Gather here" thread started by pappu.

As suggested by pappu/starsun, this supporting thread provides impacted members with additional information and tools to help the initiative.

Visit Immigration Voice Wiki (http://immigrationvoice.org/wiki/index.php/Employment_Based_Green_Card#Process_.28EB1.2C_EB2. 2C_and_EB3.29) - for overview of Employment Based - Green Card process
Visit I485 Filing w/o current PD Wiki (http://immigrationvoice.org/wiki/index.php/Current_Grass-Roots_Initiative_-_I-485_Filing_without_Current_Priority_Date) - for overview of this initiative

As pappu stated in the first post of the above referenced thread - some of the ongoing efforts include finding how many IV members would get benefit from such a provision and get basic details such as username/Priority Date of impacted members. Future action items might include drafting documents and letters to support this provision. There maybe actions such as sending emails etc. However we would not be able to open a public action item unless we can have thousands of our members willing to participate in a grassroots action item. This survey intends to understand the needs of our membership for this provision and collect grassroots information.

The fact is we have a dedicated group of volunteers (and we need more) who have been trying their best to spread the message about this initiative so that a strong grass-roots support can be created leading up to launch of the public action items. So far we have around 1100 people who have responded. Based on quick calculations carried out using PERM data, it is estimated that there are at least 60K-70K EB applicants waiting to file I-485/EAD/AP (this is a very conservative estimate..the actual number could be much more). Grass-roots initiatives require time and patience and we request maximum number of impacted folks to participate actively.
-------------------------------------------------------------------------------------------------
What can you do to participate?
1) Vote on the poll/survey created by Pappu.

http://immigrationvoice.org/forum/forum14-members-forum/1599353-want-to-file-485-when-pd-is-not-current-gather-here.html

Then please send an email to ivcoordinator@gmail.com (starsun) with subject - "I485 filing without current PD - Impacted Member". Include your a) IV username b) Email address c) Phone #, d) State of Residence e) Priority Date - so that grassroot efforts can be coordinated

2) Print out below Flier and circulate at all asian/indian malls/groceries/theaters. Forward the flier to your friends/co-workers and ask them to do the same.

I485 Filing Initiative Flier (http://immigrationvoice.org/wiki/images/a/a8/Flier_I485_latest2.pdf)

3) Volunteers have created a facebook community and an Immigration Voice WIKI page to spread the message about this initiative. Please circulate these links among your friends/co-workers who will be helped.

Please "Share" and "Link" and "send to friend" the facebook community via your Facebook account. Also include these two links when you post on the IV forum.

Facebook - IV I485 filing w/o current PD initiative community (http://www.facebook.com/home.php#!/pages/Immigration-Voice-Grass-roots-Campaigns/150562351660693?v=info)

(Just FYI that you might have to be logged in for the above link to direct to the facebook community. Alternately, search for "Immigration Voice Grass-roots Campaigns" to find the community after logging in. Search "Immigration Voice" to go to the IV's main facebook page)

Immigration Wiki -
I485 Filing Initiative - IV Wiki (http://immigrationvoice.org/wiki/index.php/Current_Grass-Roots_Initiative_-_I-485_Filing_without_Current_Priority_Date)

------------------------------------------------------------------------------------------------
PM these members for additional info:
nmdial ; geevikram ; vbkris77 ; ashwin_27 ; snathan
Dedicated members can also join the leaders group: http://groups.google.com/group/485-filing-iv-initiative
------------------------------------------------------------------------------------------------
---
wallpaper Album: Disconnect From Desire
Disconnect from Desire,
if you are in a hurry, you can try calling them and usually at the Indian consulates, they are quite friendly and may help you out (if there is urgency and you have valid reasons).
---
And the album name: Disconnect
HI speddi, Can you share the number you have called for the status. I need to call them as well.
Thanks.
---
2011 Disconnect from Desire,
DISCONNECT FROM DESIRE
@ smisachu,

Congratulations!

Still status quo for me so far.

Thanks. You will be next. best of luck.
---
more...
Disconnect From Desire is
---
Disconnect From Desire
---
more...
Disconnect from Desire,
I have applied for the OCI card for my kids in May 2010 and we still have not heard anything - how long does it take to approve the OCI cards? Thanks

When I applied for my son and I, we got it in a month.
---
2010 And the album name: Disconnect
Disconnect from Desire
I agree with you that this isn't just fair to people who are stuck in DOL. People who have been waiting for years together will continue waiting while people who got their PERM approved as recently as this year will file for 485. Where is the justice in this? I guess DOS & USCIS have not clue what they are doing as far as the PD's are considered. Couple of months back they had retrogressed as far as 2001 (EB3) & 2003 (EB2) and now they have all become current. How can this possibly happen?
Few of my friends purchased pre-approved labors paying thousands of dollars (which I don't approve anyways) and now they feel cheated having wasted the money for nothing.
I am happy that at least the recent applicants do not have to go through the ordeal which most of the members of IV had to deal with for few years now. My sincere hope is that they value their GC as much as people who have been stuck in this backlogs. It would be a very ungrateful of them, if they think that getting GC's is a piece of cake and it can be obtained in a year. I hope & pray that PD remains current for few more months so that people stuck in DOL have an opportunity to file their 485's soon.

Agreed, It is very unfortunate for people stuck in backlogs and I feel your pain... But would you rather have seen USCIS waste over 40000 visas by the end of the year without any PD movement (as reported by some on this forum)? We would have had another thread here blasting the inefficiency and unfairness of USCIS.

Bottomline, I would not like to work in USCIS right now.. They are basically damned if they do, damned if they dont. That said, I do hope that BECs get their act together like USCIS is trying to and get everyones labor cleared by the deadline before the next retrogression hits.
---
more...
Title: Disconnect From Desire
I raised a SR yesterday and here is the email i go today

"The status of this service request is:

Based on your request we researched the status of this case. We are actively processing this case. However, we have to perform additional review on this case and this has caused a longer processing time. If you do not receive a decision or other notice of action from us within 6 months of this letter, please contact customer service at the number provided "

Has anybody received something similar? Seems canned and asking to wait for another 6 months holy cow?What is the next step Info Pass?
I would suggest taking an infopass appointment and also contact your congressman. No guarantees but those are two options so why not try both.
---
hair DISCONNECT FROM DESIRE

most part Disconnect left
I-140 was done regular or premium?

premium
---
more...
Disconnect From Desire
Thankyou , Just wrote my cry!

I have sent my cry to my senators and representative.
---
hot Disconnect From Desire is
Album: Disconnect from Desire
How many photos did you send along with your renewal application ?


Thanks
Anzer

Sent my PP for renewal few weeks back and I got it back in 2 weeks.

For me it looked like SFO is pretty good.
---
more...
house Disconnect From Desire
Disconnect From Desire
Thanks for trying to keep the focus on the solution.

I like pursuing option 3 and 2 at the same time. We don't know if option 3 requires a law change so need to clairfy that. While we prepare the slides/etc I think we should contact USCIS first and while working with them educate the law makers on EB3 category based on the points similar to below.

The fact that EB3 category requires less experience than EB2 shouldn't be looked at as EB3 applicant is less skilled. Infact I have applied EB2 twice and now in EB3 and I do have US masters and 10 + years US experience. It all depends on company's attorneys comfort level.
It shouldn't be viewed as we are taking visas away from EB2. Infact we are requesting realisitic approach to the skill sets. Instead of EB2 Current and EB3 at 2001, EB2 can be couple of years ahead of EB3.

We can come up with many ways to explain the injustice but it is time we ACT. I am with you on this.




Lets not get sidetracked by Mr Skillz with a Z.

Options for EB3I relief:
Option 1: CIR - This is not in the picture right now. Nobody knows when this is going to happen and I think we should not even bother to look upon this as a short term measure.
Option 2:Recapture of visas - Again this has to go through the legislative process. With the current political climate, it is going to take a tough task to get this one in as well.
Option 3:Re-intepreting and changing the spill over rule: This can be done without any legislative changes and USCIS can be asked to look on this if we can really force them to.

Steps to execute Option 3:
* Collect and consolidate all the data in a spreadsheet from the latest 485 inventory to the yearly reports of adjudicated cases
* Create a what if analysis for the next 3-5 years for EB2 I and EB3 I
* Create analysis to show what will happen with the old rule and changed interpretation of spill over
* Create a nice presentation
* Contact Senators, congressmen, USCIS and walk them through our presentation

Hopefully that can change their mind or atleast we gave our best shot.

Add your thoughts and inputs and let us create a plan on executing this, if folks want to do it.
---
tattoo Disconnect From Desire
Disconnect From Desire,
might be a good question for USCIS through ombudsman as to how exactly the spill over happens, especially for eb3?

EB3 ROW is at Jun 2004. But as per latest USCIS inventory, EB3 ROW pending 485's are around 48,000. Visa numbers available every year for EB3 is approximately 42k. If you deduct the backlogged EB3 countries (4x3000) visa numbers, the total comes down to 30k for EB3 ROW. So EB3 ROW should become current or atleast Jul 07 in another 1.5 years. If this is not going to happen, it means they are diverting the EB3 numbers to some other categories.

my 2 cents


Note : If EB3 ROW has 30k visas per year and pending EB3 ROW 485's are only 50k.. why it is still hanging in 2004. God only knows !!
---
more...
pictures Disconnect from Desire,
Disconnect From Desire is
Another CIR drama prior to November election..
Yes it kind of feels that way. And see the history - in 2007 CIR they wanted to reduce annual visas for employment categories. Slowly they start adding more tidbits for legals to get things passed. There is still a disadvantage for new H1s, L1s.
What if we do it the other way around? Grant immediate GC to all waiting on EB visas. Subject all illegals to probation rules till they are all validated by the FBI in 10 years. currently illegals identified are sent to detention, and some are put on electronic monitoring.
Let them compete with American citizen labor at American wage levels determined by the govt. Similar to how H1b wage is determined.
EB categories have per country limit, same for labor to preserve diversity. No favoritism.

We should also try to get our bill added to DREAM, as an alternate The army would like it, as DREAM provides a path for illegals to join them to get legal status.
DREAM is an attempt to get illegal college students legal. Their situation has minor similarity to us, but most EBs have many years more training, experience.
---
dresses Album: Disconnect from Desire
#39;Disconnect from Desire#39; is
please give me a link or a web site. You see I have lost touch.

go to HR 2 and click on the link to "All Congressional Actions with Amendments"

Then search for Senate Amendment 187.
---
more...
makeup Title: Disconnect From Desire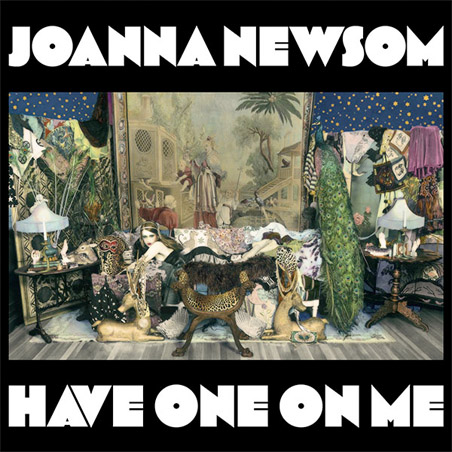 Disconnect From Desire
Yes, that is the link. Thanks. We will see its context and wherer this Senate Amendment (SA) is attached. People dig it.
TEXT OF AMENDMENTS -- (Senate - January 24, 2007), no idea what it means th

http://www.thomas.gov/cgi-bin/query/F?r110:1:./temp/~r1108wQDol:e183689:
---
girlfriend Disconnect From Desire,
Disconnect From Desire,
This is what is needed guys, we added 1000 + members in just 2 days last week. We can definately add 5000 more members in the next 15 days.

If IV leadership core wants us to add members and raise funds, thats what we should do. If you have ideas, please send PM to IV Core.

Let us stick to the campaign - ONE Member!!!
---
hairstyles Disconnect From Desire
(Disconnect from Desire),
It sounds like a pre-written text that goes to every inquiry they get.

Thanks for sharing your experience, I dont buy into their FIFO process. May be its applicable in the Non-Audit cases but cases that get audited are just being piled up at someone's desk and that person is most likely dead (does not exist) :mad:

Even in non-aduiting cases there are no FIFO. My case is pending for more than 95 days and people are getting approval in 9 days. Where is FIFO. They must be kidding or does not know the meaning of FIFO.
---
---
Years we have been told priority date establishes your place in the queue.

We have spurned job offers and declined the new PERM process to hold on to the priority dates.

Many are still awaiting labor certifications from the backlog elimination centers. Out comes USCIS and says everyone with a LC can file I140 & I485.

People still waiting for LC with priority dates in 2003-2004 are seeing applicants who have priority dates as late as 2007 but with approved LCs through PERM walk through to I485.

Net result, USCIS is going to be flooded with applicants enough to retrogress the priority dates 3-4 years back as early as september. (Everybody with a LC will be able to file for I485 in July). So applicants with priority dates of 2007 are going to get EAD and GC, while LC backlogged 2003 applicants to have to wait for another 3-4 years before they can even file I485.

Aint fair. Aint fair at all. How can this be. How can rules be changed in the middle of the game.

I totally feel for you right now. A lot of people are celebrating the unexpected news, and those that have applied for labor possibly MUCH earlier are still stuck.

Let's hope that the BEC keep to their new revised deadline and the Visa Bulletins remain rosy for you
---