Is Lady Gaga a Hot Mess – or
For those that do not believe in a higher power or absolute truth, man, in and of himself, is the highest order of existence/being/evolution, etc.. etc.
Here, you are developing a misconception based on a religious perspective. Some unbelievers may see the human race as the "highest order", but this mostly arises from exposure to religious types who expound man as the last step shy of god (or perhaps just under the angelic host or whatever). Take theology away and humans are just one more species of animal. I think a great many unbelievers view humans as part of nature, not at the top of it, a "quintessence of dust" rather than a "paragon of animals".
Man's capacity for altruism, self sacrifice, and compassion are seen as proof of his independence from God. "See what we can accomplish on our own... we don't need God." In this manner all of man's action is an act of self glorification and self reliance.
"... we don't need God" is a statement that makes no sense. I can understand how you see it, that not accepting the existence of the deity represents a failure of character, because to you its existence and presence is obvious, self-evident and overpowering. Yet, without that view, "self glorification" is not meaningful, because we do not consider the "glorification of god" to have any relevance to what we do. We do what needs or wants to be done and we look at the world from ground-level, not through the lens of "cloud-dwellers". It is what it is.
However, on a spiritual level, I must recognize that scripture teaches us that our "good deeds" are worthless if our heart is not right with God...The Bible does not teach a theology of works. It's not about what you do, it's about your relationship with Christ.

Again, as I always say, this is ultimately an issue of faith and I completely understand that it can be hard to comprehend for some. And it is a subtle nuance to understand the difference between doing something because you adhere to a set of principles (right vs. wrong) and doing it because it is an outflow of your relationship with God.
No, I have been there, and I clearly understand, by remembering what it was like. I can honestly say, from experience, that what you are describing is indistinguishable from being delusional.
I'm very familiar with projection. I can assure you that is not what's happening here. I'm merely presenting what God has communicated to us through the Bible. Could it be that your skepticism and cynicism is a projection of something within you? Why don't you come over he and lie on this couch and tell me about your mother... ;)
I am not skeptical, that implies doubt. Road apples have a distinct smell, my lack of belief is the opposite of a shortcoming. My "cynicism" is based on observation and experience. I know what to expect from most religious people, as far as the context of their theology pertains to me or my interactions with them. These are not personal issues that require any kind of therapy.

This is why we have a problem. Both of us think the other's view is faulty. The unbeliever, however, would be ok with leaving the believer alone, except, in too many cases, the believer feels a need (or is directed by doctrine) to change the unbeliever's mind.
Well, first of all, "clerics" are not required for us to interpret scripture or have a relationship with God... Scripture stands alone as authoritative regardless of how I "feel" about it or what I "want" it to say. If I'm seeking to find an "exception" in scripture to justify my own position then my heart is not in the right place.
What you see in the text is what you believe to be there. What you have been taught is there. Yet, other sects, variants and opportunists find alternate meanings that serve their needs. This is history, past and present, for many centuries and over many belief sets (not just christian) and some of it has been extraordinarily ugly.

Unbelief, by contrast, does not get employed for justifying anything. How can it? There is no canon to point to, no heartfelt agnostic tenets to stir up, no sacred things to defend.
---
lady gaga weird outfits.
did you read the first 9 words of my post? :confused::confused::confused:

here i'll repost it for you:



I was just saying, this is what they do...

Hell I even remember when the Palm Pre was released on Sprint talking with some people who had some premier type account (don't remember the name) from way back when that was not offered anymore, and even they got grandfathered in....


for newer phones i heard Sprint is making people give up the SERO plan
---
Lady Gaga
RedTomato
Jul 23, 05:47 AM
I read books off electronic devices all the time. The first machine I used was the Nokia 9500

http://reviews.zdnet.co.uk/i/z/rv/2004/09/nokia-9300-400x480.jpg

That's actually a Nokia 9300 but it's similar.

Having the right software is crucial. It needs to be tweakable to show the text at exactly the right font size.

I found it easier to hold the phone vertically not horizionally, and read the text like a vertical newspaper column.

The way the page is turned is crucial too.

Some software can scroll it automatically for you (you pickthe scroll speed, but sometimes it's just a little too fast or a little too slow)- thats suitable for undemanding books or ones where you can read at the same rate for all the way, but for most books manual turn is preferable.

The button to click to turn pages has to fall under your thumb or the right finger to make it an automatic action. For technical books, you need to be able to scroll back and forwards without changing your hand grip.

An unobtrusive system of marking your place, making notes, or marking paragraphs that you want to return to later is also important, but not always available.

When I got fed up with the Nokia 9500 being too big, (and I broke mine) I brought the O2 XDA Mini S

http://www.mobiles.co.uk/cache/2006-07-20-18-06-20/b582200e-0a96-4845-9f49-0ba9d7df606d/o2-xda-mini-s.jpg

It has a tiny screen, 1.5 inches x 2.25 inches (45mm x 65mm) which is getting to be about the same size as the iPod video but I can still read books on it, and have read about 20 so far. I'm very short sighted but I can read it without glasses - just hold it a bit closer.

That tiny screen is probably too small for most people, so I hope Apple's is a bit bigger.

I have a friend who uses his old Palm PDA solely for reading - never mind all the pda functions - he only uses it for reading ebooks.
---
Lady GaGa Weird Outfits and
This is awesome news. I said just the other day that I probably wouldn't buy a 23" iMac (though I would *look* at one) and I would probably just get a 23" ACD + Mac Mini instead... now that they've brought back the wall-mounting option I'm very tempted indeed. My current iMac G5 (rev B) is wall-mounted to save desktop space. The weight of the new 24" is about the same as the older 20" so that isn't an issue for my existing mount. Would just have to check that the position on the wall won't be too low.

I'm thinking of going away next week... if I weren't I'd have probably ordered one already!
---
Lady Gaga Weird Outfits.
boncellis
Jul 23, 06:29 PM
It's funny because there are devices that allow you to do these things.
Apple allows the normal people to move forward in the technology world.

You're right. Apple is a prime example of making otherwise foreign technology mainstream with a little cachet. Sounds simple, but it ain't.
---
Lady Gaga. 2. Miley Cyrus
brian3451
Mar 22, 06:33 AM
Reading the reactions to iPod in 2001 were hilarious. It shows how far we've come in our trust of Apple, I'm not speaking as an expert. Now it seems like if Steve Jobs breathes we'll buy it. I am sad to see the iPod go I have 120gb and may have to upgrade before they go. I use every kb of mine.
---
lady gaga weird outfits.
ezekielrage_99
Sep 4, 07:14 PM
Seriously, i could care less about the wait...my computer works fine. I am currently using an Apple IIc...it kicks ass. I had to update it a bit to be able to use the internet though. Do you think i would be better to wait for the Santa Rosa platform to get a MBP? or just get the merom on the current.....and please don't say "if you keep waiting, there will always be something new around the corner and you will wait forever."

I still have an Apple IIe somewhere is my house those computers seriously were cool when they were released how many years ago.

And you a right about putting off until the next update, I think most users forget about the "what do I really need?" question and concerntrate on the latest and greatest "next tuesday" release. I'm still using my G4 Mac Mini, it does everything I need but it doesn't have a Merom, Santa Rosa, etc and I am one happy Mac user.
---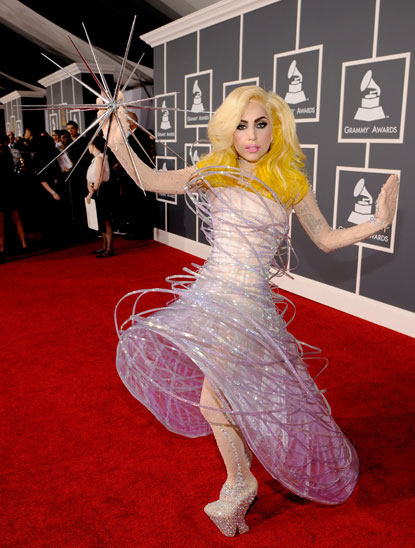 Lady Gaga in a weird outfit
playstationdork
Jan 11, 02:23 PM
while the screen floats and is powered by powerful earth magnets.
---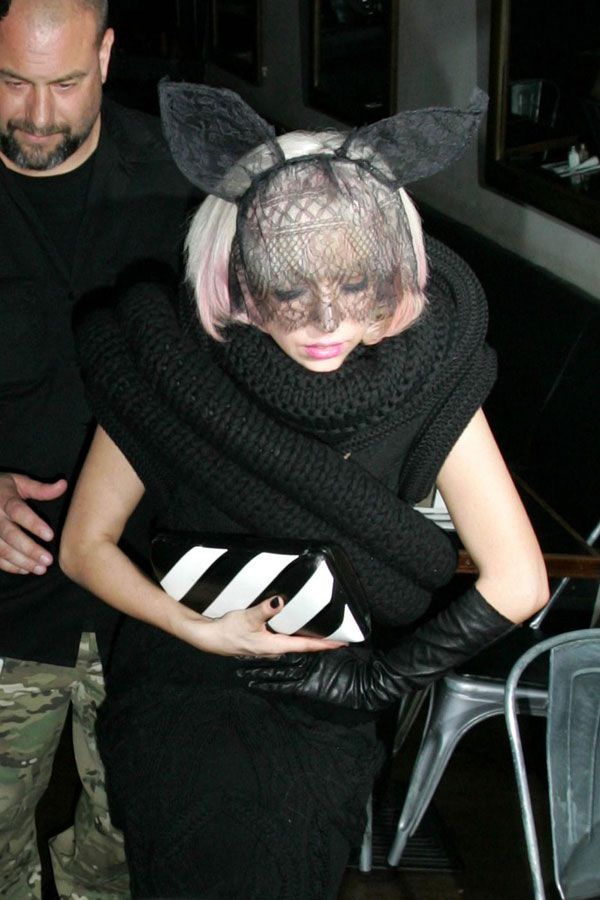 4 Lady Gaga in the weird
cool. so is this it guys? is my 4 month wait finally over? someone knock down the US store dammit!
---
Seeing triple: Lady GaGa#39;s
Dont Hurt Me
Nov 8, 07:55 AM
If only it had a graphics card. ;)
More GMA 950 Oh well. Its clear from the many posts here many dont care if a Gpu cant draw everything. Nice CPU's though.
---
Lady Gaga doing what she does
greenstork
Aug 3, 05:26 PM
BTW, even if I believed that Apple was going to come out with an Apple cellphone (and I don't (http://forums.macrumors.com/showpost.php?p=2674706&postcount=359), I've never seen so many people absolutely convinced of the existance of an unlikely product.), WWDC would unquestionably be a bad place to announce it. If you believe such a thing exists, wait for an appropriate consumer-oriented show or a special event.

An Apple phone that runs on some sort of mobile OS X should be released at a developer's conference. Presumably, developers will write applications for a new mobile platform.
---
WEIRD DRESS : LADY GAGA
No you would not. Don't fool yourself.

Made in USA is becoming something from the past. Americans need to come to the forefront of innovation and technology. Labor is always cheaper in countries like Brazil and China.
Americans want to pay Walmart prices so that to happen these products need to be made elsewhere.
An iPad "made in USA" would probably cost twice.

AGAIN, let me restate the following:

- Brazil has one of the most expensive workforces in the world - please don't think that the world's second-biggest Western democracy is the same as an Asian sweatshop - Apple or Foxconn are NOT going there because of cheap labor - it's a much more strategic reason, along with lower logistical costs;

- Upper-level salaries in Brazil are ALREADY higher than in the US or Europe, for reasons of economic growth and increased demand for skilled positions. A C-level executive in BR earns an average of $520,000, as opposed to some $400,000 in the US and Europe.
---
when Lady Gaga strutted
rwilliams
Mar 28, 12:34 PM
Man, Apple keeps getting lower and lower. First Walmart, now this?

What a shame that a company wants to get their products in the hands of the common folk. How dare they try to sell to anyone but the self-appointed elitist crowd?
---
Lady Gaga - weird outfits -
tonyshucraft
Nov 2, 06:39 PM
Heh, what Adobe should do, for video purposes, is try and make something that converts the flash file the user views into a video file when viewed by the user on the iphone. I don't know much about flash but I think it could work. As I think there is always a video file somewhere near that flash file.

But then I don't know. This is based off of what little I know.
---
lady gaga 3
Now edit for speeling.
If you're correcting someone's spelling, it looks better if you spell the word "spelling" correctly. ;)
Back on topic, this would be short-sighted of Wal-Mart. Ten years from now, movies and music on physical media will largely be things of the past, much like cassette tapes are today. The change won't come right away, but it will come. If Wal-Mart wants to beat Apple at this game, it will have to introduce its own movie download service.
---
lady gaga weird outfits. lady
---
Lady GaGa raunchy video banned
YouTube: video (http://youtube.com/watch?v=2gm7u6f2glE)

head tracking mockup

another...

YouTube: video (http://youtube.com/watch?v=bBQQEcfkHoE)

Arn,

This type of "3D" would work even for people with only one eye, or with other stereo-vision disorders.

It's not a "true" 3D though, as it requires head or device movement to perceive the effect. (Both eyes are actually seeing the same image on the screen.)

Thanks for finding these videos.
---
Lady Gaga, Weird Outfit,
Excellent point Skunk and I agree completely. Believers should make it priority to read and understand all of God's word, but unfortunately, like anything in life, sometimes we avoid what we find difficult , what we don't understand, or what we don't enjoy.

The sad fact is that many people who profess to be followers of Jesus don't spend the amount of time in the Bible that they should. It's not just an old vs. new testament thing it's a reading and studying the Bible at all thing. I know I'm not telling you anything that you don't already know as we have discussed it before in other threads. Christians who don't understand of know their faith well sometimes do more harm than good by spreading misinformation. If they would actually deepen their relationship with God through consistent time in his word then they would be a better representation of the truth the scriptures lay out.

However, I should point out that faith is a growing process. The goal is that people will mature in their faith over time as they grow in knowledge of and relationship with the Lord. I am not discouraged by new believers who are just starting out on in their walk with Christ. It's the long time believers who have neglected God's word or chosen to adhere to tradition over revealed truth that frustrate me.But would they still be believers if they really read the Old Testament? The evidence within it for polytheism is rife. Worshipping Yahweh/Jehovah/El is like worshipping Zeus or Jupiter. And Satan is Baal (Beelzebub). Not many Zeus-worshippers around these days, though, are there?
---
Lady Gaga Nude has been in the
Why'd you get a MacBook Pro 13" if you have the iPad. I would have gotten the 15" or an iMac/Mac Mini in that case...

I'm guessing he got the MBP before the iPad. And, the 13 inch MBP can do a lot more than an iPad, while being more portable than the 15".
---
HecubusPro
Sep 4, 06:02 PM
Who the hell wants to watch movie on an iPod. You can't even watch 2 hours of video on the current iPod...think...the battery like will be even WORSE with a larger screen?!?!?:eek:

I want to watch a movie on an iPod. I have a video iPod that I use frequently and enjoy very much. I even watch movies on it. There are many, many people for varying reasons who want to and do watch movies on their iPod.

I want a merom macbook pro...right now!!!!:mad: I might buy a freeken dell if i have to wait any longer...and I hate windows... I am hoping they will update it on the website tomorrow...tues. sept. 5th....not likely though since they will need a new logic boards because they soldered the core duo chips in...how stupid. Hopefully they will make some other updates since they have to re-do stuff anyway.

I also want a new C2D MBP. I can't wait to get one, and as soon as they're available, I'm there. But please, for the love of god and all things holy, if you don't have the patience to wait a while longer, go buy a Dell and relieve us of your tantrums.
---
Doesn't most of the internet use flash?

Not on mobile devices...

I would not feel so strongly about this if Adobe could write a stable, fast, less vulnerable version of flash for the Mac.

However as of today Adobe has shown they could give a rats ass about Apple and Flash is proof. It is buggy, it crashes a lot, even with hardware acceleration it is still a cpu hog and it seems every time I turn around another security exploit has been found.


Apple please keep Flash off of your iOS products and keep moving forward with html5.
---
DakotaGuy
Mar 28, 09:33 PM
You do go back a few years!!

Wasn't Tandy sort of a big name in computers back in the 80's? It seems like when I was little quite a few people had Tandy computers from RS.
---
the.snitch
Jul 24, 01:08 AM
No. Please god no. I don't know how many of you have done e-books but e-books on anything smaller then a 4" screen sucks. HARD.

What Apple needs to do is come out with a dedicated device. Integration seems the only way they can push into another market at this point. (Shades of MS Windows with [insert anything here.] integration.)

What Apple needs to do is form an alliance with E-Reader / Peanut Press and having it integrate with iTMS. Then come out with an e book reader that uses digital ink. This is the tech that can paint a screen then cut power to the screen yet still have the image remain. In cases such as this we are talking WEEKS of battery life. Use digital ink + Apple's standard design flare + iTMS and I can guarantee people will eat it up.

Does anyone know how big this would be? It would be huge. No beyond huge. Literature is as universally accepted as music. It's used everywhere from text books in schools, to training manuals, to maintenance manuals, to entertainment in the home, to entertainment while you are sitting waiting for the dentist. Imagine subscribing to a magazine and having it downloaded off of iTMS like a podcast.

In short I would sell my first, second, third born sons, and cut off a pinky toe for Apple to release an e-book reader. This is Sony's attempt:

http://dynamism.com/images/extra/DSCN0862.jpg

No one in the market has done the design right yet. There is this huge market waiting for someone to step up to the plate and get it done right, easy, and elegant. Sound familiar?


But above all please PLEASE PLEASE don't integrate it into the iPod. It would be doing major disservice to the emerging industry.

First Off, that's sony's Attempt?? Talk about a stupid design for an ebook reader. Whats all that keyboard/bezel/page margin doing apart from wasting space? Compare the enormous size of the device vs the actual size used to display the book:
http://img81.imageshack.us/img81/5671/dscn0862vm8.jpg

Remember folks, its supposed to be an ebook reader. We dont need any of that other crap thats on the Sony device, just a huge screen and small bezel to be able to see the document effectively.
Now i dont know too much about industrial design, but apparantly neither does Sony. Apple could do so much better than this.
---
saving107
Mar 25, 01:25 PM
so I see we're back to iOS Rumours again...

iOS 4.3.1 being released is not a rumor, its a fact.

and here are some MacRumors FAQ:
http://guides.macrumors.com/Help:MacRumors_FAQ

Why does a "Mac rumors" site have so many stories about iPods and iPhones and iPads?
Applerumors.com is an alias of this site, and more correctly describes the purpose of the site, to provide up-to-date news and rumors about Apple Inc. and its products.

MacRumors was established before Apple expanded its business from computers to the digital music, mobile phone, and tablet markets and added products and services as varied as Apple TV, the iTunes Store, and MobileMe.

The site is still called MacRumors because the name is so well-known and "market branded" with millions of visitors every month.

Our news and rumors will continue to reflect Apple's business, wherever that takes us. We also cover stories of widespread interest to our regular readers, such as news and speculation about major software developers and third-party product and service vendors closely associated with Apple or competing with Apple.


Get used to it.
---